Team Toyota In Your Community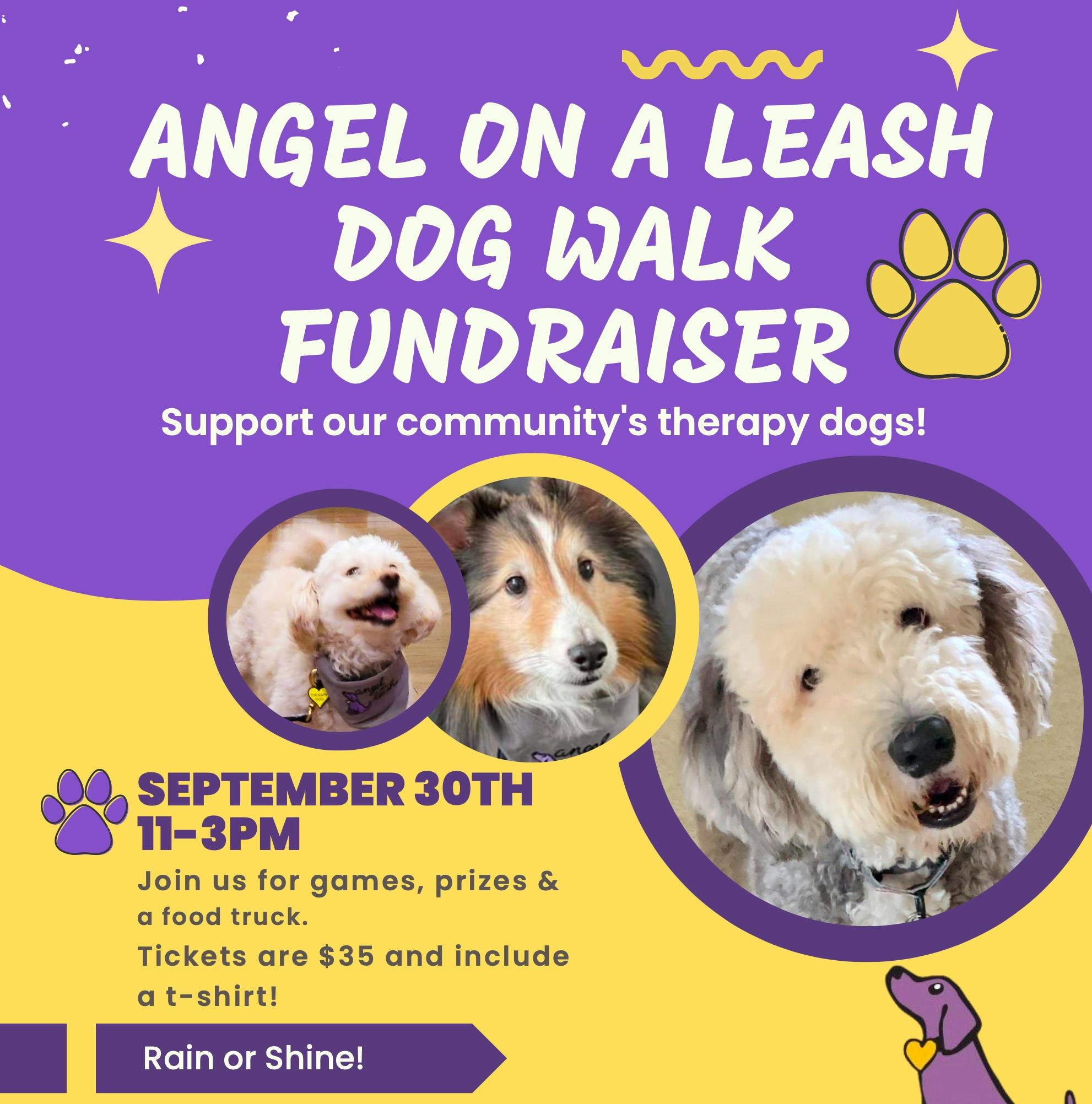 We're Proud To Support: Angel On A Leash Dog Walk Fundraiser
Angel on a Leash Champions, along with their therapy dogs, volunteer in health care facilities, schools, rehabilitation centers, hospice, extended care, correctional facilities and crisis intervention.

Through advocacy, education, research and service, Angel on a Leash promotes the role and importance of the human-canine bond in enhancing human health and quality of life.

All handler-dog teams (Champions) are tested, certified and registered with Angel on a Leash.

Additionally, during scheduled visits our Champion teams are insured by Angel on a Leash.


Septemnber 30th 11AM-3PM
Join us for games, prizes & a food truck.
Tickets are $35 and include a t-shirt!
Back to Parent Page