Team Toyota In Your Community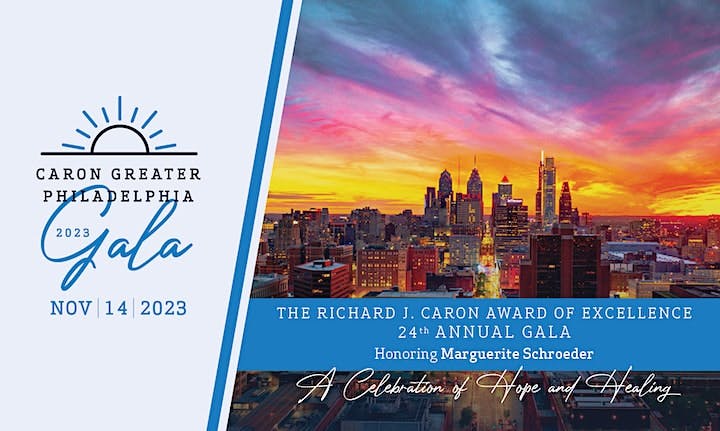 We're Proud To Support: 24th Annual Richard J. Caron Award of Excellence Gala
Please join the Caron community for an extraordinary evening at the 24th Annual Richard J. Caron Award of Excellence Gala on November 14, 2023. Caron Greater Philadelphia's premier fundraising event will support countless individuals and their families begin their recovery journeys.

Caron's mission is to transform lives impacted by drug and alcohol addiction through proven, evidence-based, comprehensive, and personalized behavioral healthcare. At a time when overdose deaths in Philadelphia are reaching an all-time high year after year, we believe that high quality, innovative and ethical treatment providers like Caron need our community's support now more than ever.

The Caron Greater Philadelphia Gala celebrates the journeys of those in recovery, their families, and all of you who support these life-changing efforts. This event will provide inspiration, courageous stories, fellowship, food, and entertainment. In this celebration of hope and healing, please join us to acknowledge our distinguished honorees, as well as all of those who have found new beginnings in recovery.

This year the Richard J. Caron Award of Excellence will be presented to Marguerite Schroeder for her commitment to Caron as a member of our Board of Trustees, impact philanthropist and dedicated volunteer. Marguerite demonstrates the spirit of service exemplified by Caron's founders Dick and Catherine Caron, and her contributions to Caron's mission and strategic vision have made a lasting impact on the organization. Marguerite is a source of encouragement, inspiration, and hope for so many.
Back to Parent Page