Finding a Used Car Dealer near Me
Almost as important as finding the right used vehicle is finding the right used car dealer for the Langhorne, Levittown, and Newtown area. Customer service and sheer dealer knowledge can make or break the automotive process after all.
At Team Toyota of Langhorne, we pride ourselves on the level of care that we put into every customer experience. Want to learn more? Just check out the articles on this page.
We Serve a Wide Range of Communities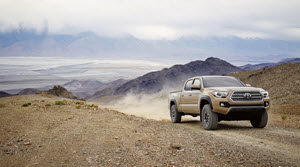 Something we've noticed over the years is that drivers will come from near and far just to get a great deal and great customer service. That's why we tailor our business not just to the towns closest to us but to all who come to visit.
Do you see your town on this page? Click the link! By doing so, you'll discover everything that we have to offer you and your town specifically. Afterwards, you may just be inspired to peek at our inventory of used and certified pre-owned cars.
Our Team Will Help You Obtain & Maintain Your Used Car
At our used car dealer, our job isn't just to help you find a great used car. Sure, our sales consultants are here to help you do so. But beyond that, we have a huge team ready to guide you through every step.
Many drivers need help with the finance aspect of their car purchase. That's why we have a team of dedicated financial professionals on staff. They'll work with you to secure an auto loan, regardless of your credit history.
Likewise, we have a team of skilled service technicians here to help you keep your car in shape. If you want to get the most years possible from your pre-owned car, routine maintenance is the key. We'll take care of that for you.
Ready to Find Your Next Used Car
By reading through these articles, you'll get an idea of how our used car dealer serves the Langhorne, Levittown, and Newtown area. Afterwards, you may want to see these assertions in action. In which case, you should come see us. Stop by Team Toyota of Langhorne today to learn more!