Amazon's Alexa Coming to Toyota Cars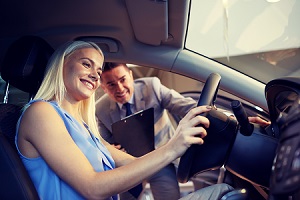 Modern drivers in Levittown, Newtown, and Langhorne prefer vehicles that are loaded with fun and useful technology. If you can't resist an automobile that provides tech to make driving easy, then you should consider driving a new Toyota car, as these vehicles will soon feature Amazon's Alexa voice assistant.
When you drive a car featuring Alexa, you'll have quick access to a world of entertainment and information that will make every ride fun and memorable. Here's some information about Amazon's Alexa in Toyota cars that should make you want to go for a drive in one of these technology-rich automobiles.
What is Amazon Alexa?
While you're probably somewhat familiar with Alexa, it's a good idea to learn a little more about this service so that you can understand why it's inclusion in Toyota cars is such an exciting development.
The best way to think of Alexa is as a virtual assistant. With this system, you can control smart devices in your home, get answers to pressing questions, and even order food, all with the sound of your voice. The focus of Alexa is making your life easier, and this philosophy now extends to several Toyota automobiles.
Using Alexa on the Road
Now that you can find Amazon's Alexa in Toyota cars, your time on the road should be easier and more enjoyable than ever before. With Alexa, for instance, you can easily link your compatible smartphone to your vehicle, meaning you'll never be without your favorite apps.
For example, with a simple voice command, you can use Alexa to play your favorite music while on a drive without having to take your eyes off the road or your hands from the steering wheel. If you ever get lost while out and about, Alexa can give you directions to help you get back on the right path. While on your daily commute, you can also use Alexa to catch up on the daily news and sports scores.
Get Your Home Ready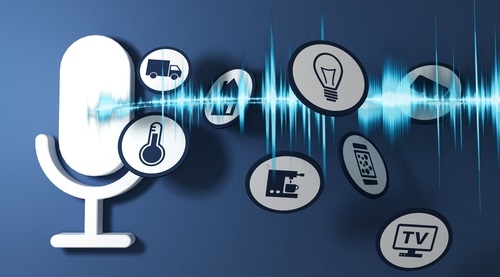 At the end of a long workday, there's nothing better than getting back home so that you can relax. Excitingly, when you have a Toyota car equipped with Alexa, you can get your home ready for your arrival, ensuring you're able to unwind the minute you walk in the door.
As mentioned, Alexa can be used to control smart devices in your home. This means that when you drive an Alexa-equipped Toyota car, you can set your thermostat, turn on your TV, and switch on your lights from the road.
Use Amazon's Alexa in Toyota Cars
Now that you can find Amazon's Alexa in Toyota cars, you can drive a high-quality vehicle that boosts your convenience both on the road and at home. If you want to learn which Toyota vehicles will offer Alexa, you should visit Team Toyota of Langhorne to talk with one of our professionals.
The staff at Team Toyota of Langhorne loves telling our customers about the newest Toyota cars and their best features, including Amazon Alexa. Contact us today so that we can help you pick a Toyota car with Alexa that will make it easier to drive around Newtown, Levittown, and Langhorne.